News
Published on
May 24, 2021
Khyentse Vision Project hosts regular talks with guest speakers, monthly workshops on Khyentse Wangpo texts, and various creative events online.
Check this page regularly (or subscribe to our mailing list) to stay informed on upcoming and past events, and project news.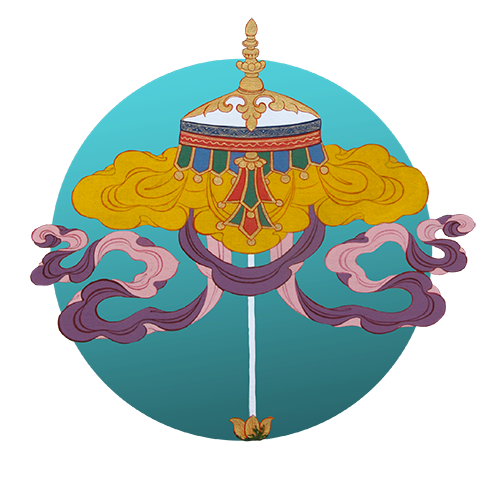 Upcoming events
Khyentse Vision Project Reading Room Launch Party!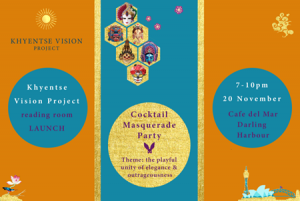 We are celebrating the launch of our new reading room!
Join the team and special guest Dzongsar Khyentse Rinpoche for an evening of masqueraded festivity!
The Khyentse Vision Project team has worked tirelessly over the past year to build our new reading room from scratch. We will be publishing 108 new translations of precious texts by Jamyang Khyentse Wangpo with a wealth of related material as a way to pay homage to the Khyentse lineage and legacy. As Rinpoche will be giving some empowerments of Khyentse Wangpo's treasures, we thought it fitting to celebrate this important milestone for the project during Rinpoche's visit to Sydney.
The evening will include canapé food, drinks, music, a presentation by the KVP team, and a special appearance by Rinpoche—and hopefully some dancing! Join us in Darling Harbour, overlooking the water, for a special night of celebrating all things Khyentse!
Get your tickets here.
Past Events